V's Corporate Happiness Program
HEALTH is a state of well-being at physical, mental, social & spiritual levels and not merely an absence of illness or infirmity.
– World Health Organization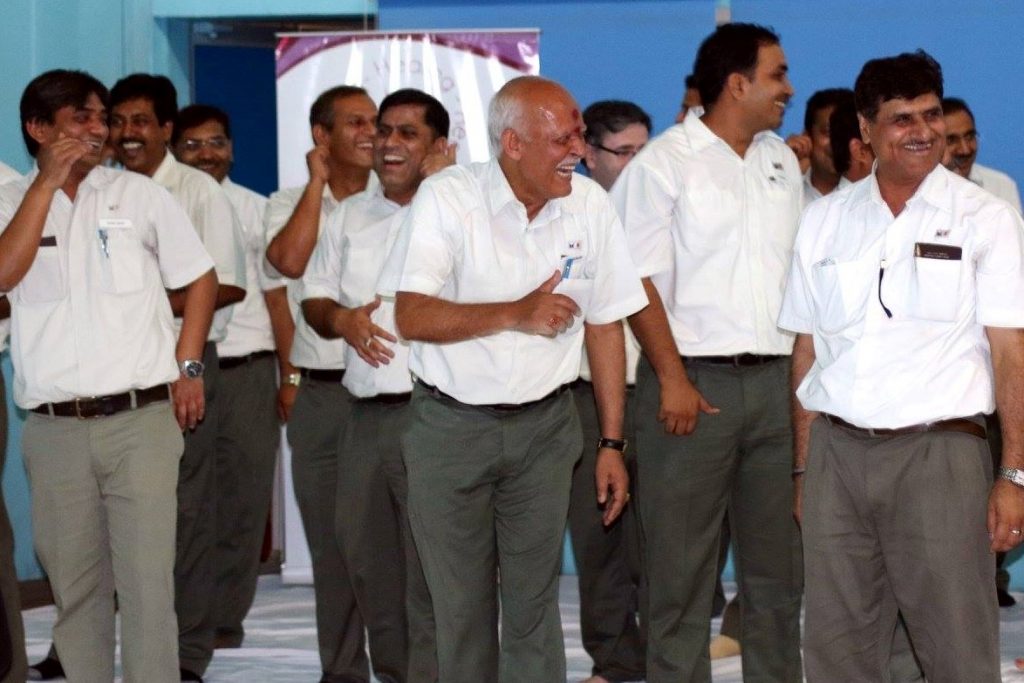 Don't leave your staff's health to a chance
It has been proven medically that yoga boosts body immunity and releases stress and tension from the nervous system and this in turn enhances a person's ability to cope with the increasing pressures of modern day working.
Yoga with V believes in the power of a healthy mind, body & soul for creating & sustaining high performance and output in personal & professional lives. This principal resonates in all our programs where we tend to hand techniques to participants which they can incorporate in their everyday lives, therefore creating space for transformations of a lifetime.
Top Benefits for Corporate Workforce: 
Excellence in Stress Management
Emotional

Well-Being

Promotes Peak Performance
Boosts Immunity 
Enhances Creativity
Better Interpersonal Communication   
Virtual Well-Being Sessions with V
Corporate Yogic Therapy
Laughter Therapy for Holistic Well-Being
Mindfulness Bites for Busy Executives 
Self Care in 60 Seconds or Less at Workplace
Program Duration: Short Duration (1 Hour) and Long Duration (2 hours to 2-3 days retreats)
(P.S : V will be happy to conduct a 'Glimpse session' of 20 minutes except for Live Music Meditation on 'Pay as you wish' basis)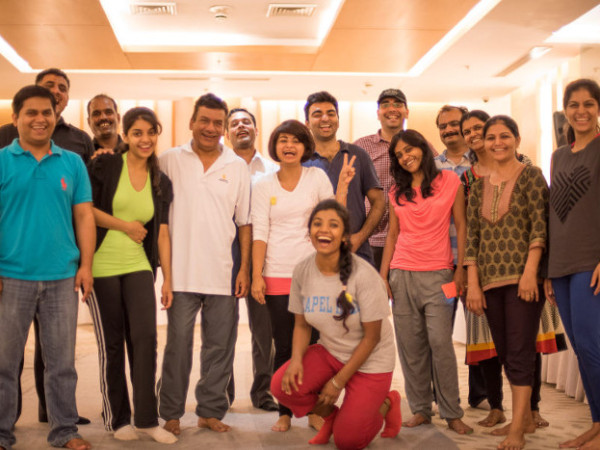 V collaborates with various companies and MNCs for Corporate Happiness Program
"Best Corporate Yoga Trainer! Thanks for helping the young generation."
Ex Group CEO, goibibo Group
"V's professional, timely, and personalized approach to yoga has help me de-stress and learn how to relax."
Financial Planning Manager, Agility Kuwait
"I have had the pleasure to know V for past few years. She is extremely aware of the mind – body concentration and her senses are highly attuned. Apart from patience, she has a high sense of commitment and is inspirational in her demeanour."
Senior Advisor & Educationist IDC (I Dream Careers)
Thank you Varuna for the excellent prenatal yoga program. Each and every session with her was exactly the empowerment I needed in my pregnancy. 
Business Analytics, American Express